RESERVATIONS ARE STRONGLY RECOMMENDED ON WEEKENDS AND FOR GROUPS OF 6+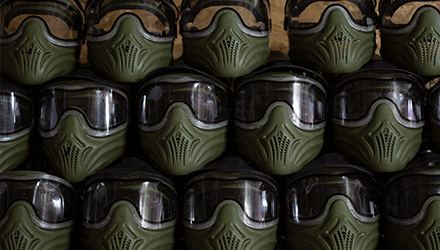 Come jump on the field during our Public Open Play hours! With no player minimum, this is an easy option to get players of various skills out on the field for a fun activity!
All required equipment included

Tailored scheduling, you'll only be paired with similar skilled players
PUBLIC OPEN PLAY
2 HOURS OF FIELD ACCESS
GUN
MASK
AIR TANK
500 STARTER PAINTBALLS
SHARED REFEREE
SHARED FIELD
NO MINIMUM REQUIREMENT
CHILDREN MUST BE 13+

SAVE ON WEEKDAYS
Who picks Public Open Play?
If you're looking for fun things to do today, you can stop your search,  Each Public Open Play Reservation gets access to one of our 3 large outdoor fields for 2 hours!  Each player gets a paintball gun, mask, air tank (with free refills), and 300 paintballs!   You'll also have a referee shared with the other fields that can help you with anything you might need.
We offer tailored scheduling, meaning you'll only be paired with similar groups.  This makes Public Open Play a great thing to do for kids and a great thing to do with adults because we won't put your group up against another group of professionals.  Everyone is playing with similar skilled players.
We've got everything you need!
Here at SB Paintball, we strive to provide an excellent Paintball experience for all players regardless of age, skill level or prior knowledge. We specialize in events for players that are just looking for a fun activity and don't want to worry about dealing with equipment.
CANCELLATION POLICY
SUMMARIZED CANCELLATION POLICY
Written in easy to understand English!
Reservations of less than 20 players are eligible for a full refund for cancellations or changes made 24 hours or more before your scheduled start time, most reservations can be rescheduled instead of canceled to avoid last minute cancelation fees. Up to 30% of your booked players can "no-show" on the day of your event without penalty.
Please make any changes 24 hours or more before your event to avoid any unwanted fees
Further details listed below