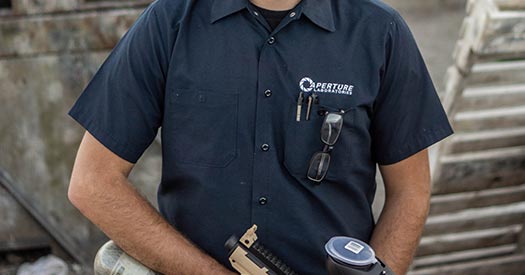 Why did we recommend this?
A Private Reservation is perfect for corporate work events! The privacy and ability to play shoulder-to-shoulder with your coworkers brings a whole new meaning to "team-building exercise!"
Guaranteed PRIVATE access access to one or all fields

Dedicated Referee to assist the group during their visit.  Or maybe just take a group photo.

Low-impact Paintball option included, recommended for casual game-play
PRIVATE RESERVATION
2 HOURS OF FIELD ACCESS
GUN
MASK
AIR TANK
500 Starter Paintballs
PERSONAL REFEREE
SINGLE PRIVATE FIELD
12 PLAYER MINIMUM
YOUNG PLAYERS WELCOME

SAVE ON WEEKDAYS
RECOMMENDED OPTIONS
RECOMMENDED FOR ALL AGES: LOW-IMPACT OPTION

RECOMMENDED FOR GROUPS OF 25 OR MORE: 3+ HOUR RESERVATION
NOTICE: There is a minimum requirement of 12 players needed to make a Private Reservation. If you have less than 12 you can check out our Public Open Play option here.
ALL THE PREMIUM RESERVATION DETAILS
Enough of the virtual team building activities.  Treat your corporate office to a team-building activity that takes them far away from their desk and puts them on the field with their coworkers.  A Private Corporate Reservation gives each player a paintball gun, mask, air tank, and 500 paintballs!
You'll be able to choose one of our three large fields to play on privately with a dedicated referee!  The referee will help you with gun maintenance, game types, score keeping, and the important before and after photos.  Your employees will thank you for the unusual team building activity.  We promise.
We've got everything you need!
Here at SB Paintball, we strive to provide an excellent Paintball experience for all players regardless of age, skill level or prior knowledge. We specialize in events for players that are just looking for a fun activity and don't want to worry about dealing with equipment.
CANCELLATION POLICY
SUMMARIZED CANCELLATION POLICY
Written in easy to understand English!
Reservations of less than 20 players are eligible for a full refund for cancellations or changes made 24 hours or more before your scheduled start time, most reservations can be rescheduled instead of canceled to avoid last minute cancelation fees. Up to 30% of your booked players can "no-show" on the day of your event without penalty.
Please make any changes 24 hours or more before your event to avoid any unwanted fees
Further details listed below